| | |
| --- | --- |
| > BioBarrier & BioBarrier II | |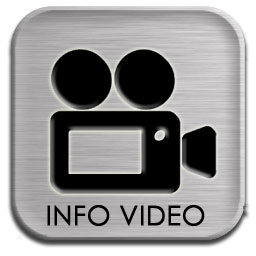 Product Specifications
Biobarrier® is an advanced long-term root control system consisting of time-release nodules. When strategically placed in sole, it prevents structural damage from root encroachment Effective life of Biobarrier® is 15 years or more depending on the application.
Active: Trifluralin (a,a,a -Trifluoro 2,6- dinitro -N,N -Dipropyl -p -toluidine)
Inert: Typar® Spunbonded Polypropylene, Polyethyiene and Carbon
18,9%
81,1%
Product
Specific Gravity
Appearance
Odor


<1.00
Gray Fabric w/ Black Nodule
No Appreciable
Herbicide
Vapor Pressure (mm Hg @ 25° C) 1.03 x 10 -4
Solubility in Water (mg/L @ 25° C) <021
Fabric
Property
Unit Wieght (oz./yd2)
Tensile Strength (lbs.)
Elongations at Break (%)
Mullen Burst Strength (psi)
Puncture Strength (lbs.)
Coefficient of Permeability (cm./sec.)

B



4.0
145
>70
175
50
3 x 10

(-2)





S
Typical Value Test Method
ASTM D-3776
ASTM D- 4632
ASTM D- 4632
ASTM D- 3786
ASTM D- 4833
ASTM D-4491

Nodule
Base Diameter (in.)
Height (in.)
Weight (oz.)
Spacing (in.)
B
0.43
0.25
0.013
150

Total Product
Weight (lbs./ ft.2)
Weight (lbs./ yd.2)

B


..083
..747

| | |
| --- | --- |
| | |
| Biobarrier Width | |
| | |
This chart is a general guide only, your specific applications may require slightly different sizes. As a general rule, the greater the fabric width, the greater the degree of protection against costly root damage. But like any barrier, the protection does not extend beyond the dimensions of the fabric so it's important to use adequate width to assure proper protection.
| | |
| --- | --- |
| 18363 Pasadena St. Lake Elsinore, CA 92530 | Call us at 1-800-654-4067 |